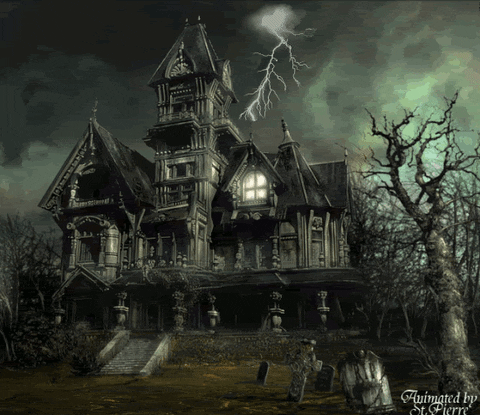 "You are a mansion with infinite rooms, yet you've convinced yourself you have to live in the basement of a haunted house."
― Nitya Prakash
Most of us growing up knew of a haunted house, which no one ever wanted to go into, and which everyone took great care as they walked passed, especially at night. 
I often think that in everyone's life, there are haunted rooms, that we do not want to enter and better still; do our best to forget they are there at all.
To enter these rooms, we cannot break the door down with our mind or our will, but only with the gentle coaxing of our imagination, can the door be opened; where upon we will receive the gift that was locked up, due to someone or something that forced us away, or rejected in us.
All we know about ourselves is only a little surface area, when actually there lies beneath, a whole world of complexity and potential that we have yet to discover.
So perhaps instead of settling for this surface story we call life, let's explore the haunted rooms and homes within us.  It takes courage and strength to step into the rooms of the unknown, but until we do, we may miss finding the gift that is hidden and the key to the mansion with infinite rooms. 
Do it because you need it, do it because we all win when you do.
Post inspired by John O'Donohue, Walking on the pastures to Wonder.