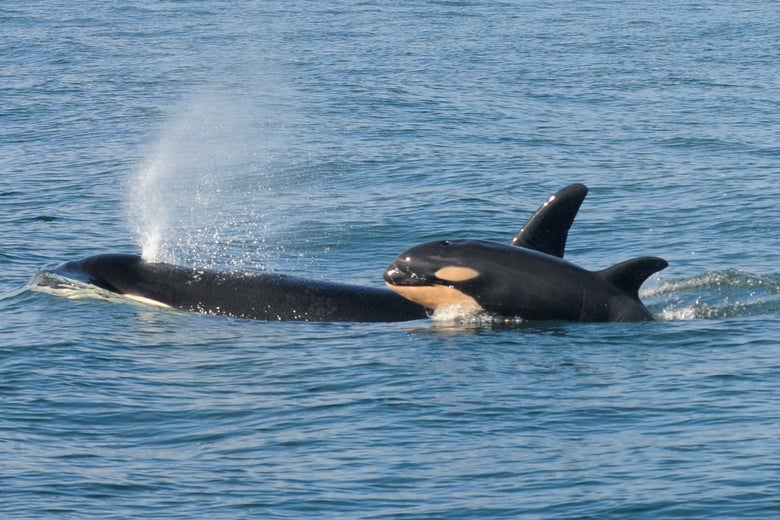 "Every love is carved from loss. Mine was. Yours is. Your great-great-great-grandchildren's will be. But we learn to live in that love." — Jonathan Safran Foer, Everything Is Illuminated
In July this year Tahlequah, an Orca mother, also known as J35, delivered a newborn calf in the waters near Puget Sound, Washington, but an hour later, the calf suddenly died and instead of letting her baby go, she carried the lifeless newborn around for seventeen days, in an arduous display of animal grief.
She then pushed her limp baby girl along for an estimated 1,000 miles (about 1,600 km).

However, she was not alone on her journey of grief, because what emerged so naturally, was the support of other female Orca's around her, who took turns to carry the 400lb calf from her mother across the seas, while she ate and rested.
The whales literally surrounded her and uplifted this mother by helping her carry the weight of her grief.
Such a beautiful display of compassion and support.  The Orca's remind us to step up and to step in and support those who are broken in grief.  They show us that we are all affected by death and when we take time to share the load, we lessen the pain for those who suffer.